By Ben Young | FITNESS | August 1, 2022
Why is Strength Important in Football? (Ultimate guide 2022)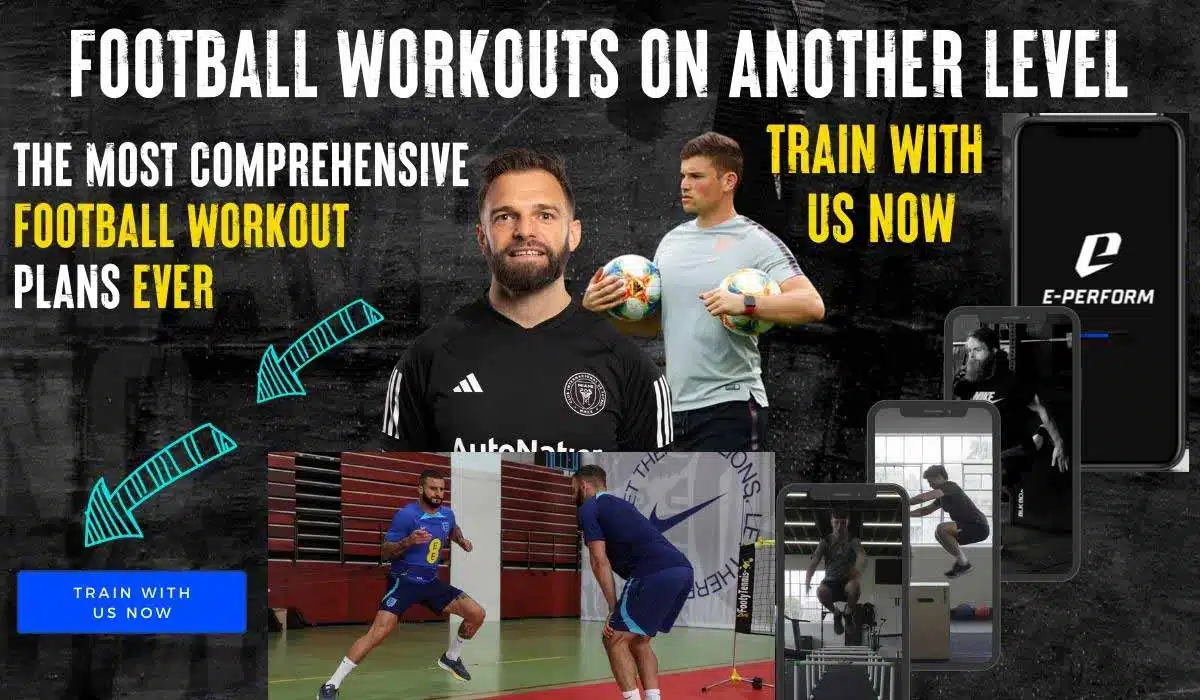 Strength in football is one of the most critical components of a footballers training program because it underpins so many physical qualities and football skills.


In this article, we will explain why is strength important in football, list the benefits of strength training for football and we will link you out to all our other articles going into more depth on some of the specifics within this brilliant beneficial part of training for your game.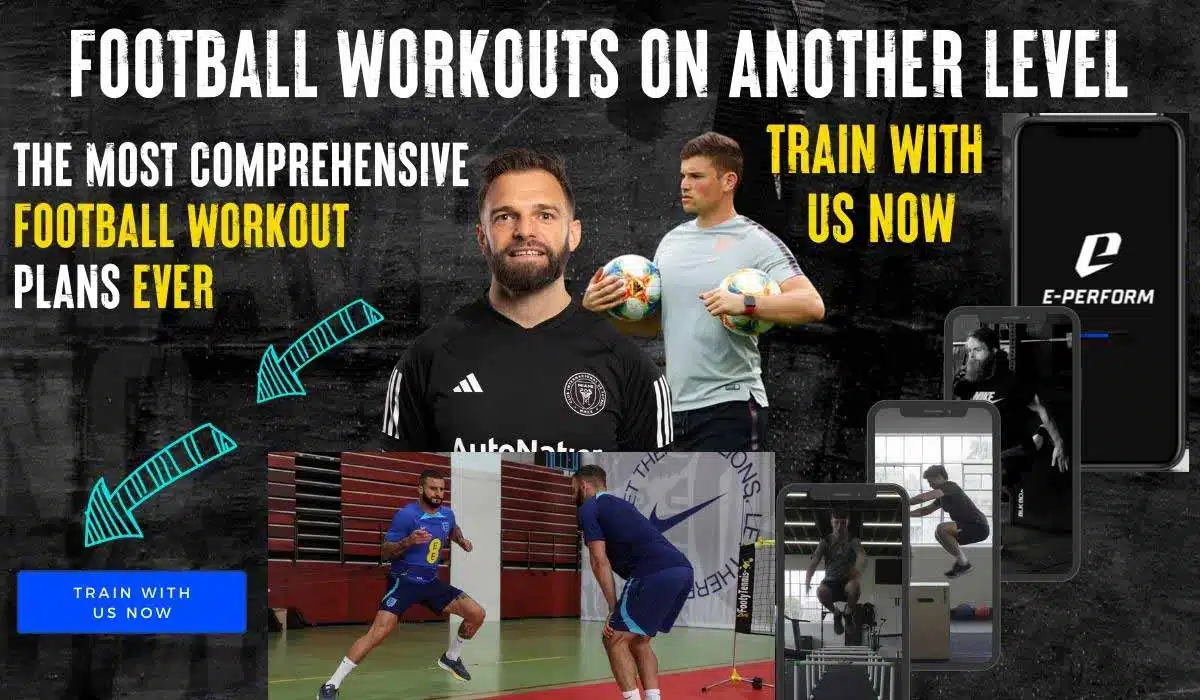 Why is strength important in football?

Strength training is a hugely under-utilized but vitally important portion of a player's preparation.


Strength allows you to decelerate and change direction quickly, become faster and more powerful and also bulletproofs your body against soft tissue injuries.


Strength keeps running economy really high, making it easier to sustain high outputs for longer.


The types of strength needed for football are fairly complex but we've tried to simplify them as much as possible for you below.


The physical demand placed on footballers can be extremely high; From 1v1 duels, the speed of transitions, to the ability for individuals to change pace, direction, accelerate or decelerate to find space. In addition, as you progress into and through the professional leagues, the demands get higher and higher as the intensity & speed of the game increases.


For all the reasons above it is becoming more and more important that players are well conditioned to exceed the demands of the game. This is where strength training comes in.


Below we list the benefits of strength in soccer & ultimately answer the question of why is strength important in football.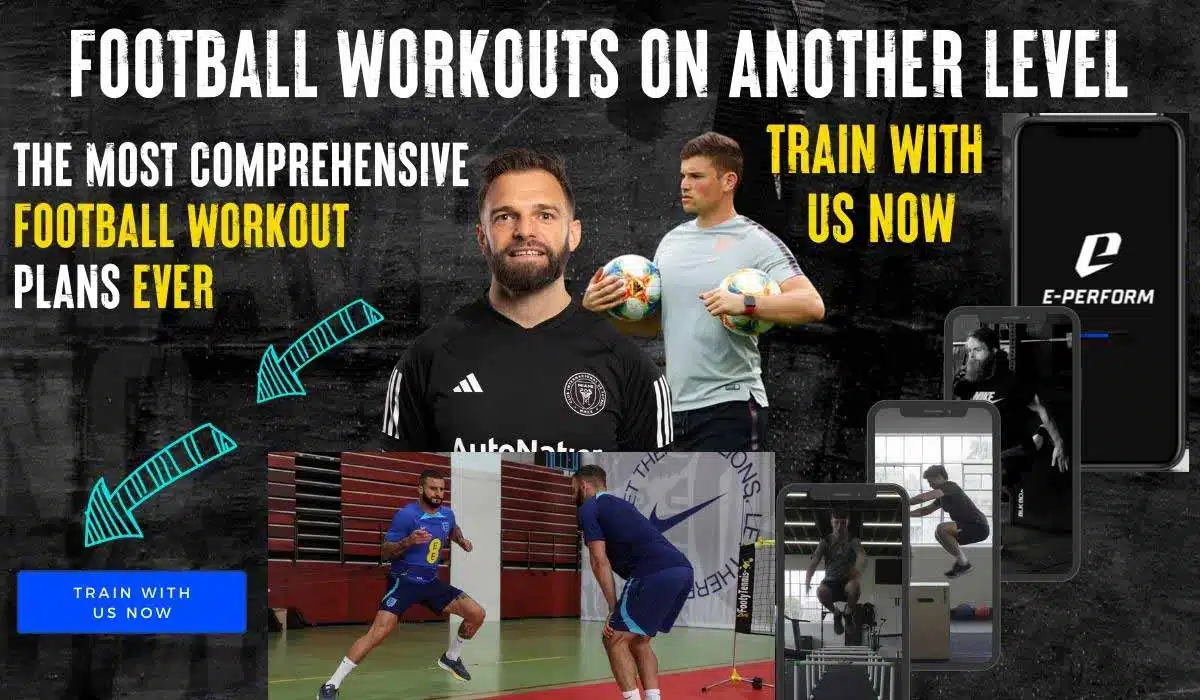 If you need any help or advice with your strength training, we have you covered at E-Perform football.


To get our FREE ultimate footballer's workout delivered straight to your inbox for free click on the link or to get more detail on how to get strong continue to read this article.


How do you get strong for football?

PRO TIP How to improve strength in football: To get strong for football, we need to lift heavy loads for only a few reps.


This allows us to build strength without putting on much bulk or size.


Carrying too much muscle consumes oxygen and will reduce our fitness on the pitch. So aim to lift heavy & for a few reps & slowly progress over time.


We have put together a free guide with 3 FREE WORKOUTS & 3 FITNESS SESSIONS together for you for free. Download it here.


What are the benefits of strength training for football players?

The benefits of strength training for football players are;


Strength training improves the speed of recovery from matches


Getting stronger can help your speed for football


Strength training Improves your change of direction ability


Strength training Improves your effectiveness in 1v1 situations


Strength training Increases your capacity to deal with the physical cost of match play and training.


Strength training Improves your robustness & durability


Strength training can decrease the chance of injury


Improves your ability to handle more intense and dense training and fixture periods.


Upper body strength can help you shield and remain composed on the ball.


Strength training can allow you to produce higher amounts of intensity


Because of all these benefits, this is why is strength important in football.


why is power important in football
Power is vital in football, enabling players to generate force quickly and excel on the field. It affects striking, aerial duels, acceleration, and physical dominance. Power allows for powerful shots, accurate passes, and winning headers. It helps players navigate past defenders, create scoring chances, and apply strong tackles. Additionally, power enhances shielding the ball and winning physical battles. At a team level, power contributes to fast passes, dynamic attacks, and defensive solidity.
By focusing on power development through training, players can elevate their performance, make a significant impact, and contribute to their team's success in football.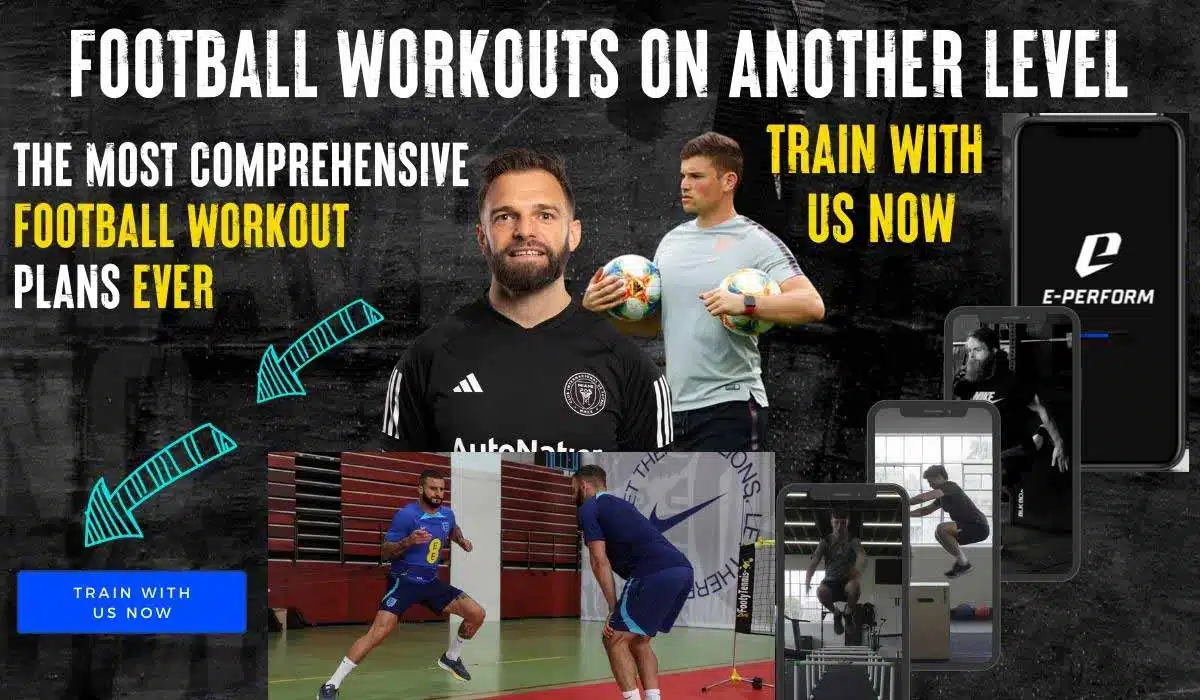 Why does strength training help football?
The cost of the physical demands of football can come in various forms, from the inability to keep up with play or to be competitive, reduced decision-making ability to increased muscle soreness after a match and inability to bounce back for the next training session.


As well as coming at a performance cost, this loss in function can also come at a risk of injury. This is where muscular strength in football becomes important.


By engaging and completing a carefully constructed strength training program, it is possible to improve performance whilst reducing the adverse effects of high-intensity and high-volume football actions.


You can read more detail on a complete footballers workout in our article here where we walk through the best example of a footballers workout.


The benefits of strength have been extensively documented within scientific research.


Having worked in professional football for over a decade. We have used our understanding of the game to break down your strength training into what is needed to support your individual development towards your physical peak within football.


Many strength programs will focus on getting players strong or improving lean muscle mass.


At E-Perform we are different because we focus on the game and how this training will best prepare you and impact performance and physical readiness. This is how the professionals' train.


To do this, we like to break down strength for football into five key areas which are most important to football:


Acceleration Power for football
Deceleration Power for football
Sprinting Strength for football
Reactive & Jump Power for football
On The Ball Strength: Upper body for football




We hope we have convinced you why is strength important in football.


Over the course of the next 5 posts, we will break down each specific area in more detail and look at how we can improve each of them.


If you want to take your game to the next level now check out the two links below.


To get our free 7-day strength training guide click here!


To check out more information on how to improve each of these qualities check out the links below to our articles specific to each part of your strength training.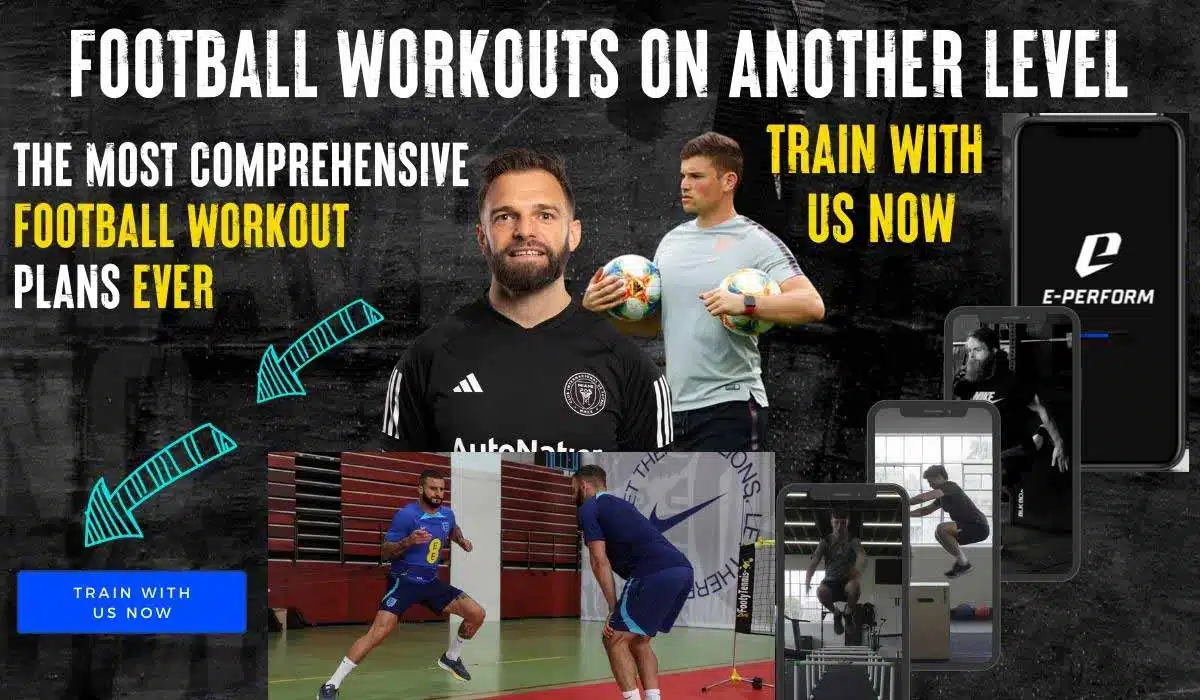 Links
Acceleration Power for football
Deceleration Power for football
Sprinting Strength for football
Reactive & Jump Power for football
On The Ball Strength: Upperbody for football

If you enjoyed this article or have any questions for the team about strength training for football please leave us a message in the comments please and we will be sure to get back to you as soon as we can.

Leave no doubt – Never settle.

E-Perform